Profiles of three high performance homes
showcased at the 2006 International Builders Show
This 1,682 square foot home addresses the needs
of the first time home buyer.

Palm Harbor Homes' "Move-up Buyer" Home
This 2,865 square foot home addresses the unique problems
associated with narrow lot houses.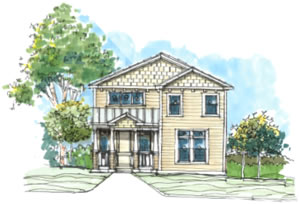 NextGen "Peace of Mind" Show Village Home
This 2,500 square foot home is designed to showcase best practices in home
automation, energy efficiency, green building, and storm resistant construction.